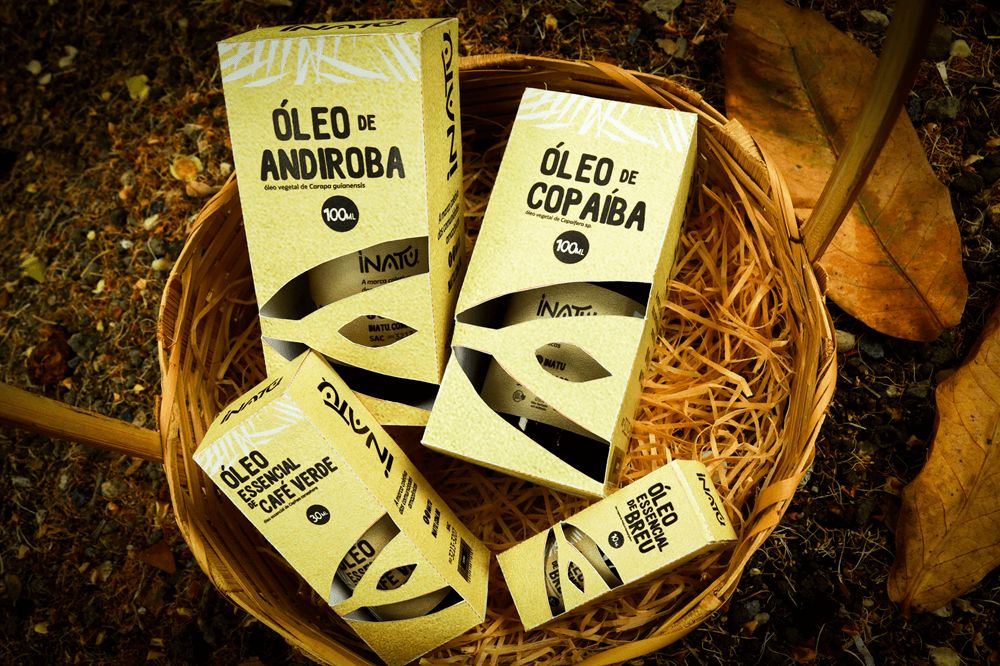 Idesam and social organizations launch collective brand to promote products from the Amazon
Online launch of the new brand took place on the Internet
By Idesam
Translated by Felipe Sá
Photo: Henrique Saunier
In partnership with associations and cooperatives from the state of Amazonas, Idesam launched a collective brand created to sell forest products from the Amazon. Inatú was conceived to bring sustainable products from the Amazon with social impact to the national market, benefiting at least 2500 people involved in the initiative. The project's partner communities now have the opportunity to sell vegetable oils with greater industrialization and in larger production lots, further valuing the work of families who make a living from extractivism.
The new brand was created through the Cidade Florestais project, carried out by Idesam and financed by the Amazon Fund/BNDES, which seeks to promote the multiple use of the forest as a source of sustainable economy in the region. In less than two years, the project has supported the sale of R$ 1 million in Amazonian oils, showing the potential of generating income from products extracted in a sustainable way.
At this first moment, Inatú is launched with four products in its portfolio, made from copaíba, andiroba, green coffee and breu. With Inatú and the sale of these fractioned products, these extractivist families are able to reach the final consumer through resellers, small and medium companies that want to be partners of the brand.
The new brand is managed by the riverside communities themselves, located in the regions of Lábrea, Silves, Carauari, Apuí and the Uatumã Sustainable Development Reserve (RDS). Inatú represents another step that the Cidades Florestais project takes in supporting these communities, from extraction to the processing of popularly known products, but which are now used for purposes beyond the traditional ones and with more modern production processes.
"The vision of the project is precisely to demonstrate that the forest can generate more income than the communities imagine, generating empowerment and interest in new economic activities. Furthermore, consumers will be able to trace the origin of the Amazonian products sold with the Inatú brand, all certified by Anvisa (National Health Surveillance Agency)", says Louise Lauschner, responsible for the brand's marketing and sales.
The most important point in the forest products chain is the impact that these activities have on the life of the producing families, since in the end it is what determines the quality of the product. An oil or other final product extracted from the forest will only have quality if good practices are followed from the beginning of the production chain and this mainly involves the social benefits to the communities.
"The work to improve the structure of the chains and seek new clients has created encouraging results and show the potential of businesses that respect the forest", highlights André Vianna, Idesam's manager and responsible for the Cidades Florestais project.
The launch event was held completely online last Wednesday (August 19th) and is available at this link.