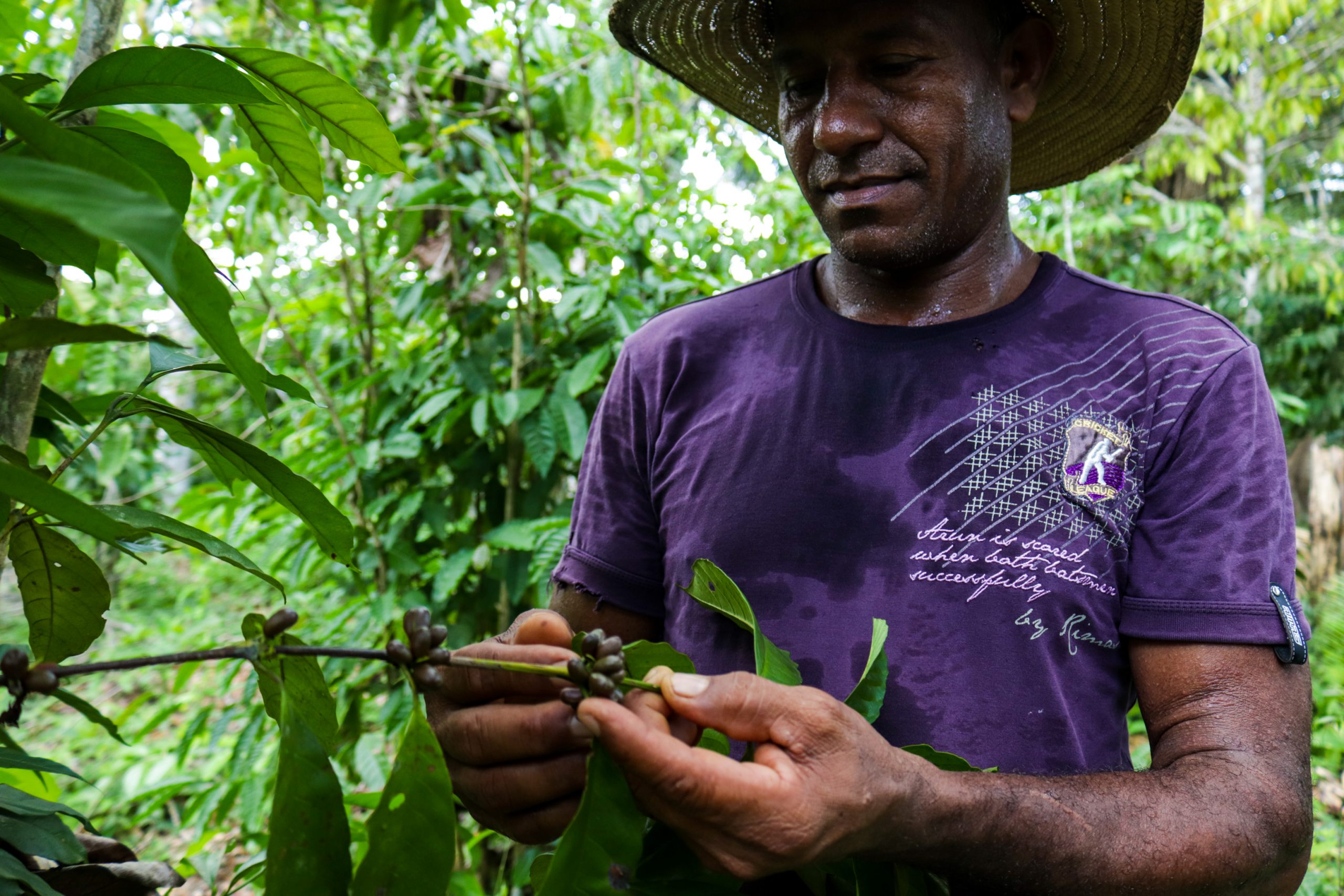 WeForest and Idesam join forces to expand Apuí's Agroforestry Coffee initiative
WeForest and Idesam teamed up to strengthen Apuí's Agroforestry Coffee initiative, a pioneering sustainable rural production project in the municipality of Apuí in the southern region of the state of Amazonas, Brazil. With this new partnership, 175 hectares of agroforestry systems (SAFs in Portuguese) will be implemented in Apuí over the next five years, benefiting over 150 local families.
The Amazon is one of the biomes with the greatest biodiversity in the world, responsible for regulating the precipitation regime in several regions of South America. However, recently, this biome has faced increased deforestation.
Apuí is currently the second most deforested municipality in the state of Amazonas. The main challenge of this new partnership is to reverse this situation and reduce deforestation in Apuí, engaging small farmers and developing a new model of sustainable rural production for the region.
The aim of the project is to promote forest based production systems with native trees in coffee plantations as a way to regenerate soil fertility, increase coffee production and reforest the land. The main goals of the project are:
Improve the income of landowners through forest based production systems;

Increase forest cover through forest based production systems;

Reducing deforestation in the wider landscape and GHG emissions in a critical municipality of the Brazilian Amazon.
Idesam has been working in Apuí with coffee agroforestry systems since 2012, providing technical support to local coffee growers and bringing their coffee to both the national and international markets, offering a sustainable source of income for local families, reducing deforestation and restoring degraded land. In over 10 years of experience in the region, Idesam has already achieved significant results, with over 50 families engaged in the production and marketing of agroforestry coffee and 50 hectares of degraded and unproductive land recovered through regenerative agroecology techniques.
About the institutions
The Institute for the Conservation and Sustainable Development of the Amazon (Idesam in Portuguese) is a non-governmental, non-profit organization founded in 2004, with headquarters in Manaus, state of Amazonas, Brazil. The Institute's purpose is to create and develop innovative systems and solutions to mitigate climate change, promoting forest conservation and reducing tropical deforestation.
WeForest is a Belgian non-profit organization that develops forest restoration projects, currently in Brazil, Ethiopia, India, Senegal, Tanzania and Zambia. Its mission is to promote innovative, scalable and sustainable solutions to restore forest landscapes to the climate, people and the planet.