Projetos sustentáveis são apresentados pelo Idesam à Suframa
The potential and opportunities provided by local biodiversity make it one of the complementary economic vectors to the activities already carried out within the Manaus Free Trade Zone (ZFM, in Portuguese)
By Suframa Communication
Translated by Felipe Sá
Photo: Disclosure
Bioeconomy is one of the most prominent subjects when it comes to the Amazon. In order to address this issue, the Manaus Free Trade Zone Authority (Suframa, in Portuguese) visited Idesam on September 11th. The organization is the coordinator of the Bioeconomy Priority Program of the Committee for Research and Development Activities in the Amazon (Capda, in Portuguese).
The visit, which brought together Suframa's highest authorities and some of Idesam's leaders, was a timely opportunity for the institute to present some of the projects developed with Research and Development resources in the region, as well as initiatives to expand investments in sustainable projects and the bioeconomy.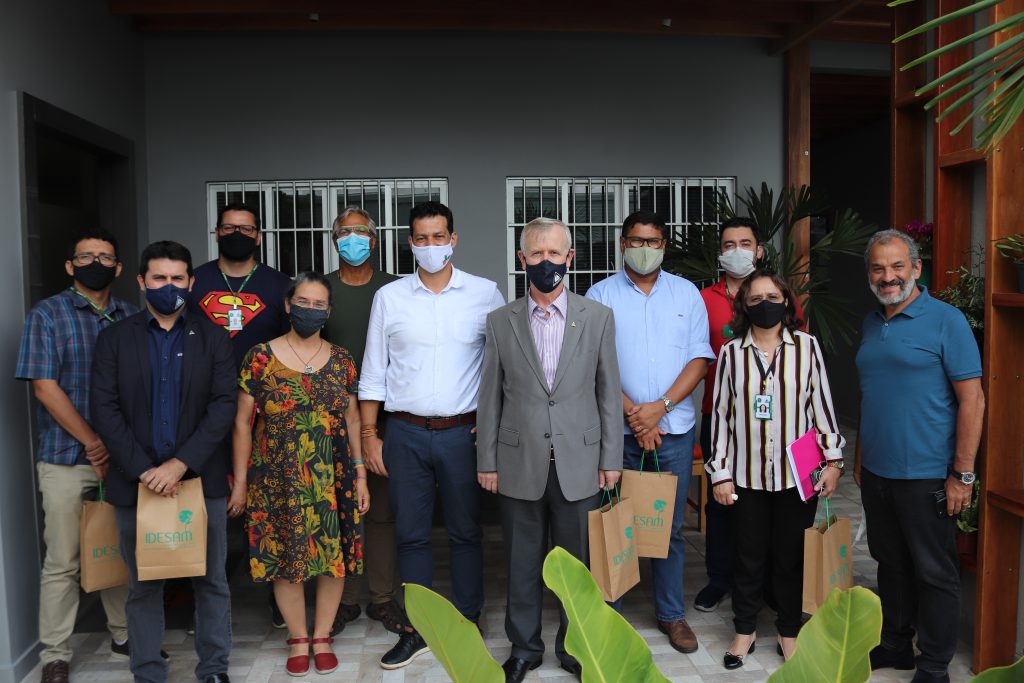 Natural oils, regional coffees and the traditional tucupi were some of the examples mentioned among the various products from projects developed and supported locally.
Idesam's technical director, Carlos Koury, highlighted the institute's commitment to its mission, which focuses on the promotion of the appreciation and sustainable use of the Amazon's natural resources. In addition, Idesam seeks alternatives for environmental conservation, social development and climate change mitigation. Koury thanked Suframa and other partners for their support, who believe in and develop projects that use materials from the Amazon biodiversity.
Partners
During the day, a meeting was held between representatives of seven institutional partners that work in the development of projects under the Bioeconomy Priority Program with Idesam and Suframa's team. This made it possible to strengthen ties and present projects that already generate positive results and others that are in the implementation phase.
For Suframa's supervisor, Algacir Polsin, it was of great value to know the structure and the activities developed with the support of Idesam, especially due to the institute's operational focus and the projects already established in the market. The interaction with partners was also important to advance in guidelines that encourage the development of actions and projects.
"I think it is fundamental that we have greater integration, that we act objectively, so that the expected results are achieved, especially regarding regional development. This way, we can generate benefits to the population", said Polsin.