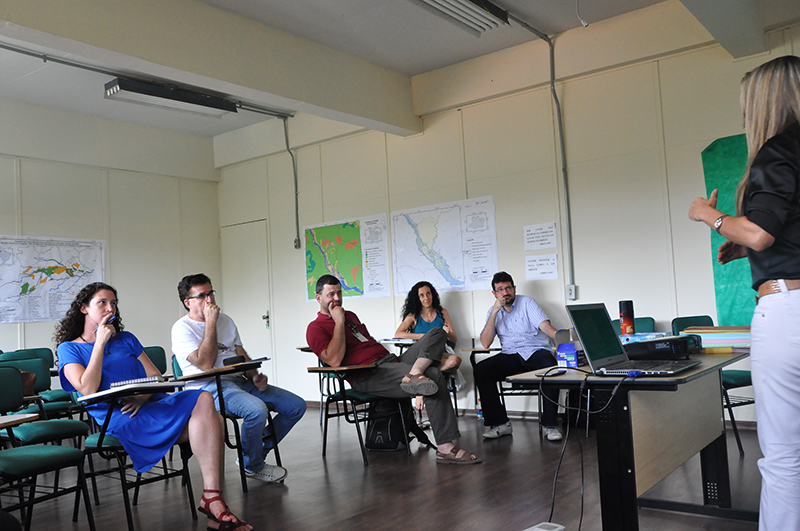 Equipe realiza diagnóstico de uso público no PARNA Anavilhanas
by Rogério Lima – 
From December 12th to 19th, an Idesam team went on field to perform data collection of public use of the Anavilhanas National Park. The data collection is set on the park's management plan, which is being reviewed (learn more).
Among the activities, a workshop (picture) was held with local representatives of tourism in Novo Airão, town in the countryside of Amazonas and where the park area begins. The goal was to promote a group work among institutions that play an important role in local tourism, more precisely in the public use of the Anavilhanas National Park.
According to Jessica Cancelli, manager of the Protected Areas Management Program, the Anavilhanas National Park is taking an important step towards a more effective tourism. "After collecting these pieces of information, we will be able to improve the tourism in Anavilhanas, integrating it in a better way to the town of Novo Airão", she says.
While the workshop was being held, quizes were applied with tourists to collect data about their experiences in the park. Information over the time spent, costs and suggestions will be used in the next steps of the management plan.