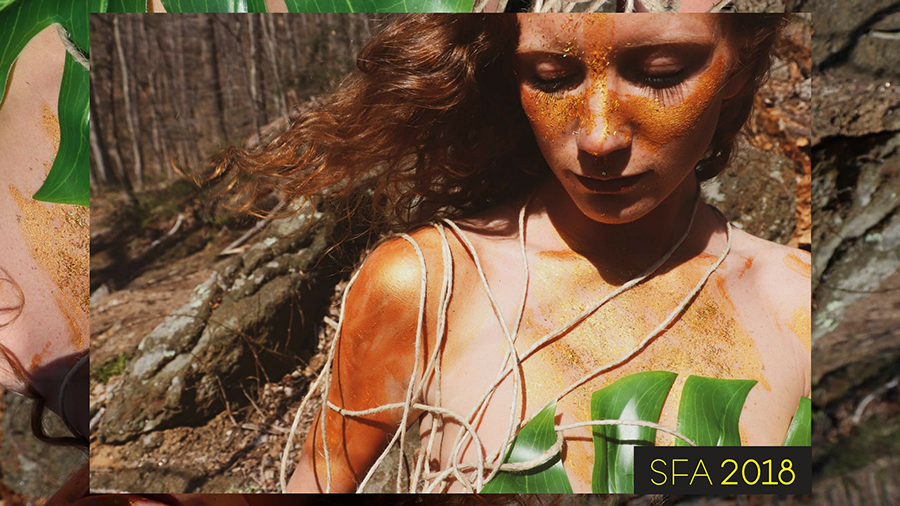 Parceria em concurso internacional busca promover iniciativas sustentáveis na moda
Idesam is one of the NGOs partners in the promotion of Sustainable Fashion Awards (SFA) and can receive financial support to invest in environmental projects.
By Henrique Saunier
Translated by Fernanda Barbosa and Felipe Sá
Open to stylists and brands (on the rise or already professional) of any country, Sustainable Fashion Awards (SFA) will offer a US$ 6K award to sustainable projects in the fashion segment. The winner will choose one of the award's partner NGOs – among them, Idesam – to share the prize.
To be eligible, the Project – which range from a garment or an entire collection – need to count on sustainable actions, like handmade pieces, local production, fair trade development, intelligent design, zero fabric waste and animal welfare. Other factors, such as the use of organic, recycled or processed materials and the evaluation of the product's life cycle will also be taken into consideration by the specialized jury.
One of the awards creators, Ceres Yohanna, believes that it is important to recognize the work that has been carried out by NGOs, brands, professionals and anonymous people around the world.
"The strength that sustainable practices have been gaining around the globe is visible, especially in the fashion market. But I believe that sustainable fashion still has a great way to go. People need to first understand the importance and benefits of buying pieces that stablish ethical processes in its production, only then to acquire the habit and taste for that niche", highlights Yohanna.
For Yohanna, the reflection on environmental issues proposed by SFA also includes the practice of using forest inputs and community production. "When we talk about sustainability in fashion, we refer to all the processes involved in the production of each piece. Fair remuneration, use of organic or recycled materials and animal protection are fundamental elements in order to make fashion considered as sustainable", reinforces.
After the end of registration period, Mucca (online sales platform that owns Jack & Jill) will review all the projects that were sent to select those that provided all the requested material and, therefore, are eligible as sustainable. After the initial selection, an international committee will evaluate the projects, assigning grades from 0 to 10 to the following criteria: design, technical quality, sustainability and innovation.
Sustainable Fashion
The approximation of Idesam with sustainable fashion initiatives is no news. In 2012, Idesam invited the stylist Dudu Bertholini to an expedition to Uatumã, in order to find partnerships and income generation opportunities to the communities. In 2016, the partnership was made with Chiara Gadaleta, Ecoera's creator, what ended up becoming the project "Trançados do Uatumã" (Braids from Uatumã, free translation).
Through the Carbon Neutral Program, Idesam also compensated the emissions of La Loba's line of bags – a brand that works with vegan production -, now Neutral CO2.
"The fashion industry, which has always been associated to consumption, is increasingly taking the responsibility to promote sustainable alternatives that opt for correct materials and environmental processes. We are glad to support this kind of project and, this way, to contribute to the promotion of a conscious consumption in this category", states Samuel Simões Neto, Communications coordinator at Idesam.
Additional information can be found on the award's official website jakandjil.com.br/sfa2018 or through e-mail [email protected]. Applications are open until August 31st 2018 and are entirely free; the announcement of the winning project will be made in October 2018.