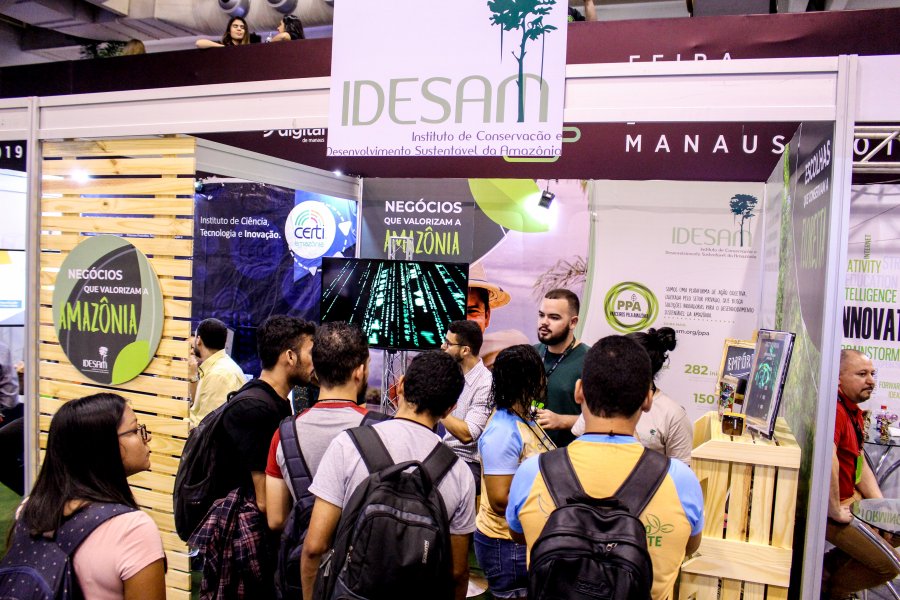 PPA e Idesam levam negócios de impacto para Feira Polo Digital Manaus
Since 2017, Idesam and its partners started a movement to increase the role of the private sector in the sustainable development of the region
By Samuel Simões Neto
Translated by Felipe Sá
Photo: Henrique Saunier
From October 15 to 17, Idesam and PPA (Partners for the Amazon Platform, in English) participated in the second edition of the Polo Digital Manaus Fair, held by the Economic, Sustainable and Strategic Development Council of Manaus (Codese, in Portuguese) at Studio 5 Convention Center. The fair had "Smart Manaus" as its theme and it had over 50 booths besides business arenas and lectures.
Idesam/PPA's booth theme was "Businesses that value the Amazon" highlighting initiatives, projects and start-ups that contribute to the conservation of the forest, generating financial return and social benefits to local communities.
"Since 2017, Idesam and its partners started a movement to increase the role of the private sector in the sustainable development of the region and this has already yielded good results. This work is at the core of Idesam, that has the mission to develop sustainable supply chains, generating economic, social and environmental benefits", Mariano Cenamo highlights, Idesam's New Business Director.
Lately, the institute is involved in two initiatives that directly contribute to the development of this new business ecosystem. The first is the Partners for the Amazon Platform (PPA, in Portuguese), which supports the development of entrepreneurs and start-ups through investments, mentorship and capacity building. Today, 15 businesses benefit from PPA's activities and soon 15 new businesses will be integrated to the acceleration portfolio.
The platform is coordinated by Ecam, CIAT, Idesam, Peabiru Institute and USAID. It has a network of over 35 members. More information available at http://ppa.org.br/.
The second activity presented at the booth was the Priority Program of Bio-Economy, which is under Idesam's coordination since February 2019. The program is supervised by CAPDA/Suframa and has as its goal to connect companies benefiting from the Informatics Law (Law No. 8.387/1991) and initiatives seeking funding to develop bio-economy in the region.
"Today we have over 28 initiatives registered in our database. These proposals will be evaluated by the representatives of companies from the Industrial Hub and may receive financial incentives to develop themselves", Carlos Koury explains, Idesam's technical manager, adding that two initiatives are already underway.
At the last day of the Fair (17), Koury gave a talk on bio-economics in the Amazon and how the subject can contribute to the sustainable development of the region, through the diversification of its economic matrix.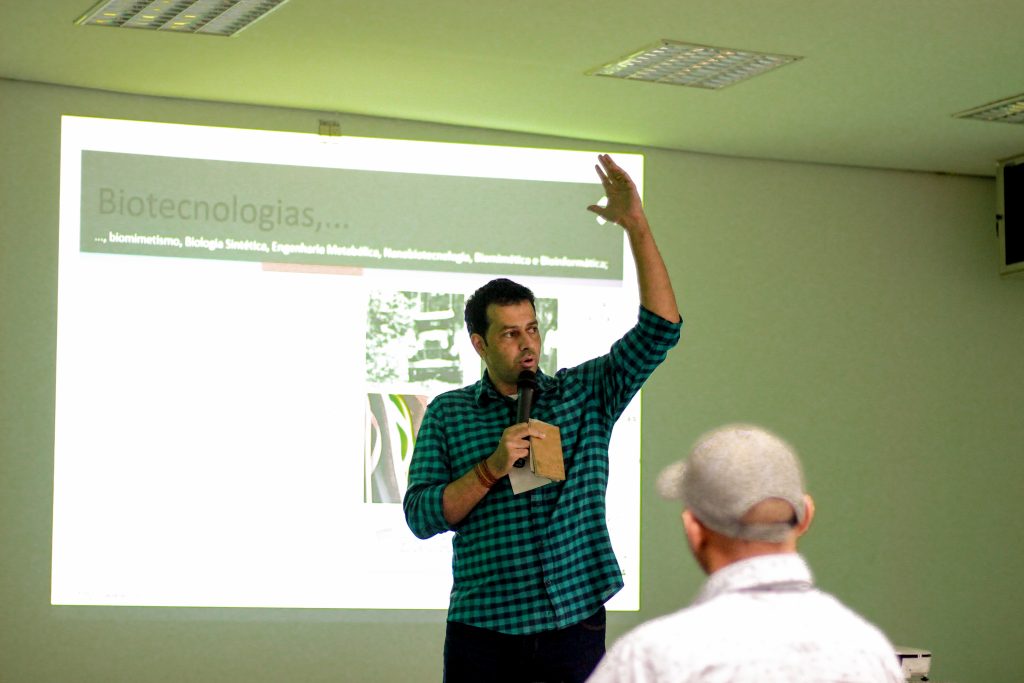 "The Amazon has a lot to offer, it is up to us to understand and learn how to sustainably explore it, ensuring the maintenance of the species and the well-being of the human populations that live here", Koury argues.