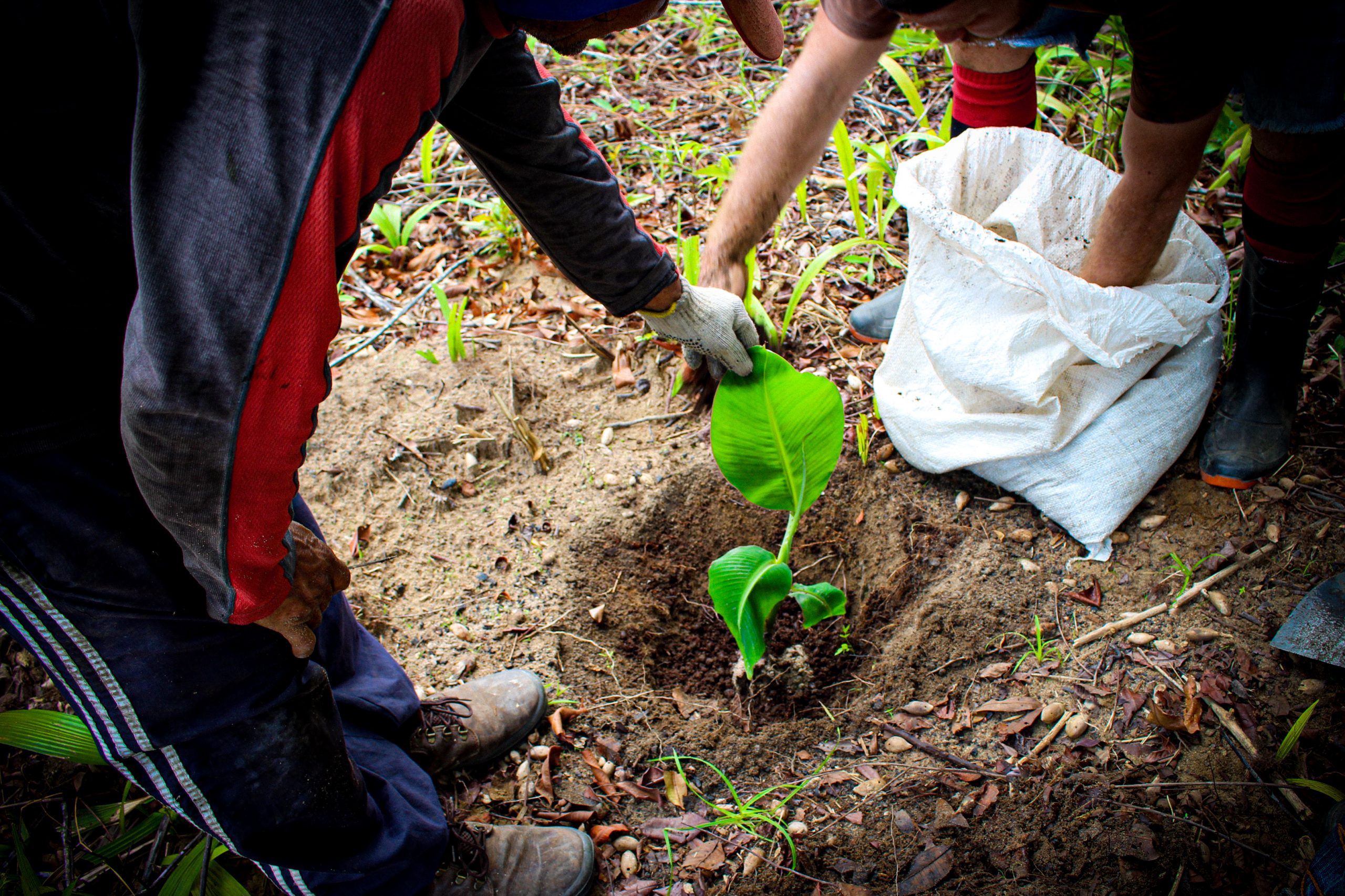 Fundación Avina is the most recent partner of Idesam's Carbon Neutral Program
The Program will offset Avina's greenhouse gas emissions from its 2019 activities
Translated by Felipe Sá
The team of partners that believes in the recovery of the environment in association with income generation for traditional communities has just gotten stronger. Idesam's Carbon Neutral Program (PCN in Portuguese) has partnered with Fundación Avina, a Latin American organization with the mission of generating large-scale changes for the region's sustainable development, to neutralize the carbon emissions generated by its activities.
With this new partnership, Idesam will be responsible for offsetting the foundation's CO2 emissions, neutralizing activities such as electricity consumption, air travel, accommodation, and commuting, totaling 431.54 tons of CO2 equivalent. This represents more than a thousand trees that will be planted in the Uatumã Sustainable Development Reserve (RDS in Portuguese).
Currently, the Uatumã Reserve has 35 agroextractivist families as partners in the Program, all of whom play an important role as guardians of the forest. Fundación Avina's emissions offset will directly benefit at least 4 local families by implementing 1 hectare of Agroforestry Systems (SAFs in Portuguese) in the Reserve.
"Idesam performs the entire planning process of field activities and identification of areas, in addition to contact and agreement with local seedling nurseries, purchase of inputs, planting and monitoring of seedlings, in partnership with local communities of the Uatumã RDS. Establishing new partnerships like this one with Fundación Avina gives us more strength to continue this work, which involves many challenges, but also results in positive returns for the environment and for families, with more income generation and strengthening of the food security of these populations", says Victoria Bastos, Climate Change and Environmental Services researcher at Idesam.
The new partnership has direct relation with Fundación Avina's purpose, which, through collaborative processes of change, coordinates programs that deal with themes such as Climate Action, Biomes, Access to Water, Inclusive Recycling, and Sustainable Finances, among other areas.
"In September 2019, Fundación Avina launched its Climate Emergency Declaration, in which we made a commitment to reduce our emissions and promote urgent action at all levels of society to avoid the catastrophic effects of global warming. This commitment implies acting proactively to offset our operational emissions in 2020 – which we were fortunately able to advance to 2019, initiating a strategy for carbon neutrality that aims to reach all projects we operate by 2025. In addition, we are orienting all our programs to seek transformational impacts in mitigation and adaptation to climate change. We invite other institutions and companies to join us and increase the ambition of their climate actions", says Juliana Strobel, program manager of Fundación Avina in Brazil.
About Idesam's Carbon Neutral Program
Idesam's Carbon Neutral Program was launched in 2010 with the goal of connecting large urban centers to forests, allowing people, companies, and initiatives to take responsibility for the impacts they generate on the planet by neutralizing their greenhouse gas emissions.
The carbon offsetting takes place through the planting of native trees in Agroforestry Systems, a method that favors species that have economic value for the communities of the Uatumã Sustainable Development Reserve, in the Amazon – with the expected expansion of activities to Apuí (AM).